Expedition 2009 - The Nahanni river (Northwest Territories Canada) :
750 Km by canoe on the trail of the Nahanni discoverers.
---
In 1964, for the first time, Jean Poirel a Canadian explorer born in France in 1933 defies the Nahanni river. Accompanied by 4 companions, They manage to descend the river with an inflatable raft from the Canadian army; the rafting had been born.
45 years later, Stéphanie Huc, Katie Young, Selena Raven and Jean Guillemot leave on the trails of the Nahanni dicoverers.
---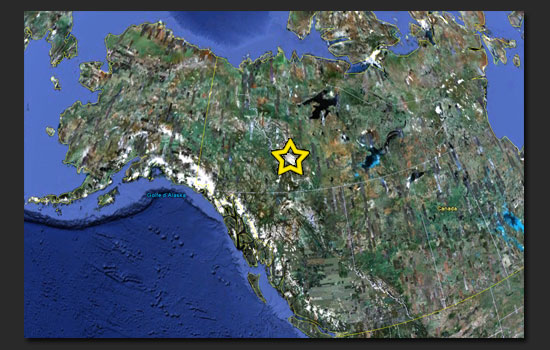 Place of the expedition (june-jully 2009)

---